Altar Guild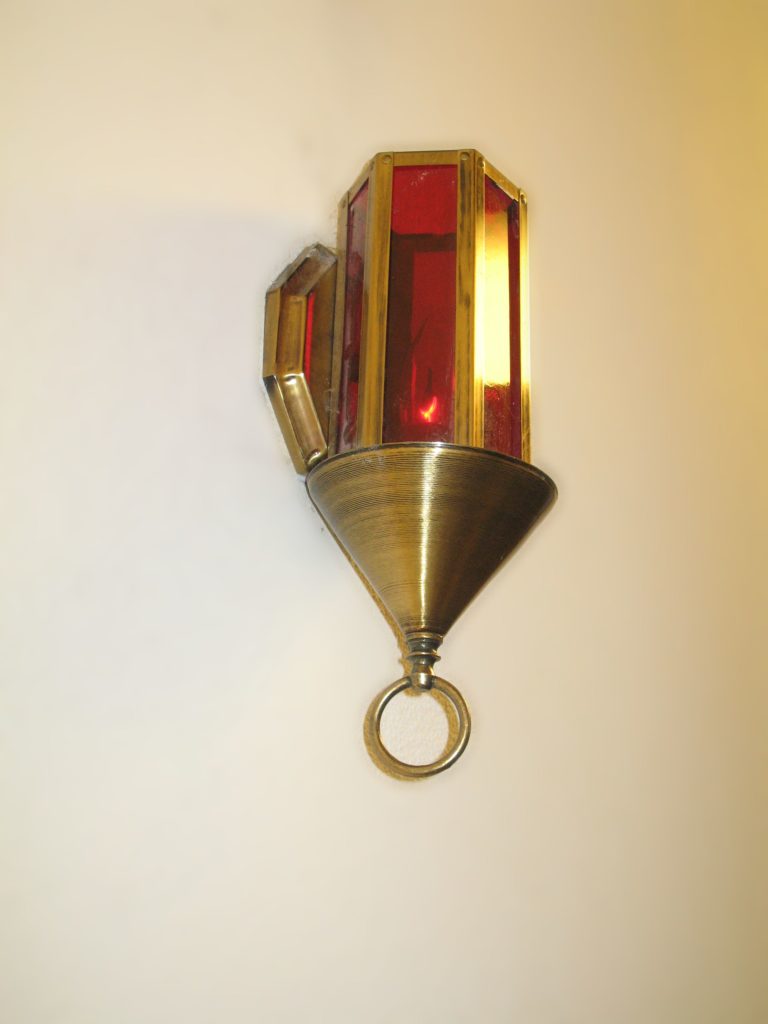 A volunteer group of the parish whose ministry is to care for the altar, vestments, vessels, and altar linens of the parish. Altar Guild members prepare the sanctuary for services and clean up afterwards. Altar Guild members frequently supervise the decoration of the sanctuary with flowers. For more information about the ministry of the Altar Guild, see the National Altar Guild Association.
Episcopal Church Women (ECW)
The Episcopal Church Women (ECW) is a ministry that empowers women of the Episcopal Church to carry out Christ's work in the world. At Holy Spirit this ministry is the main arm of our outreach since the women (with the help of dedicated men) help raise funds for our outreach programs. Once a year the women gather to attend the Diocesan Episcopal Church Women's Spirituality Day for spiritual nourishment and fellowship with the women across the diocese. In addition to planning outreach fund-raisers such as a English High Tea and silent auction, the women also plan get-togethers to which the greater community is invited to participate. These events include the Shrove Tuesday Pancake Supper, Patriotic BINGO, catered meals for church functions and a monthly book club.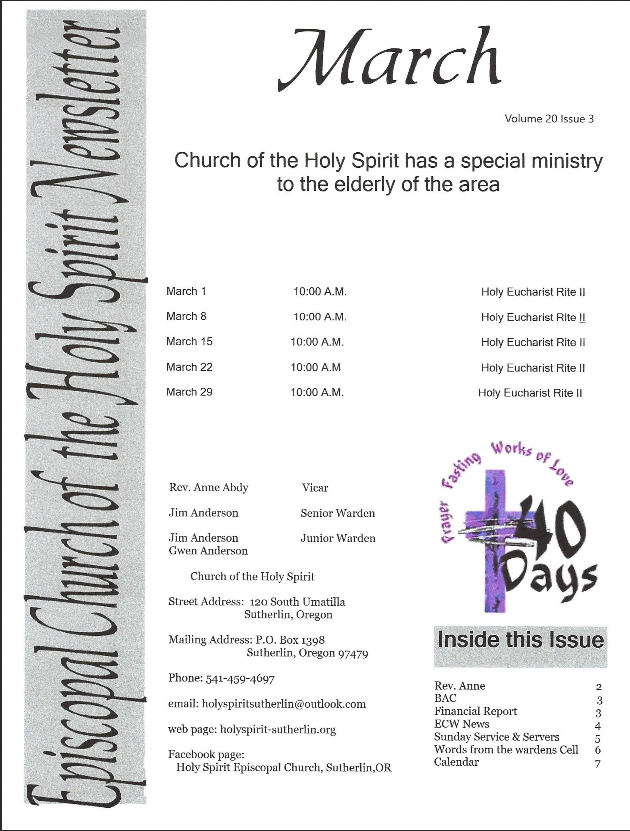 Communications Team
This team's focus is public relations. A newsletter is published monthly and upcoming activities are posted on Facebook.
Hospitality
Holy Spirit prides itself to be a welcoming church. Ushers welcome you and provide you with a service bulletin. Other members of the team provide a smörgåsbord of pastries, fruit, cheese and crackers for a wholesome snack after each service. The team works closely with the Episcopal Church Women to provided catered meals for select celebrations.
Worship Team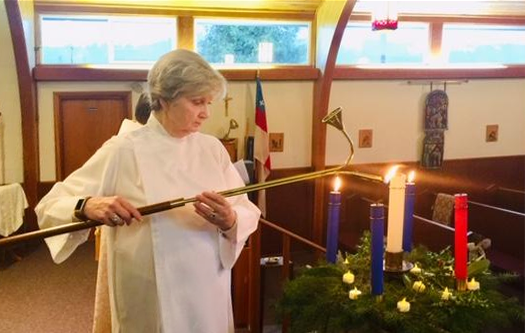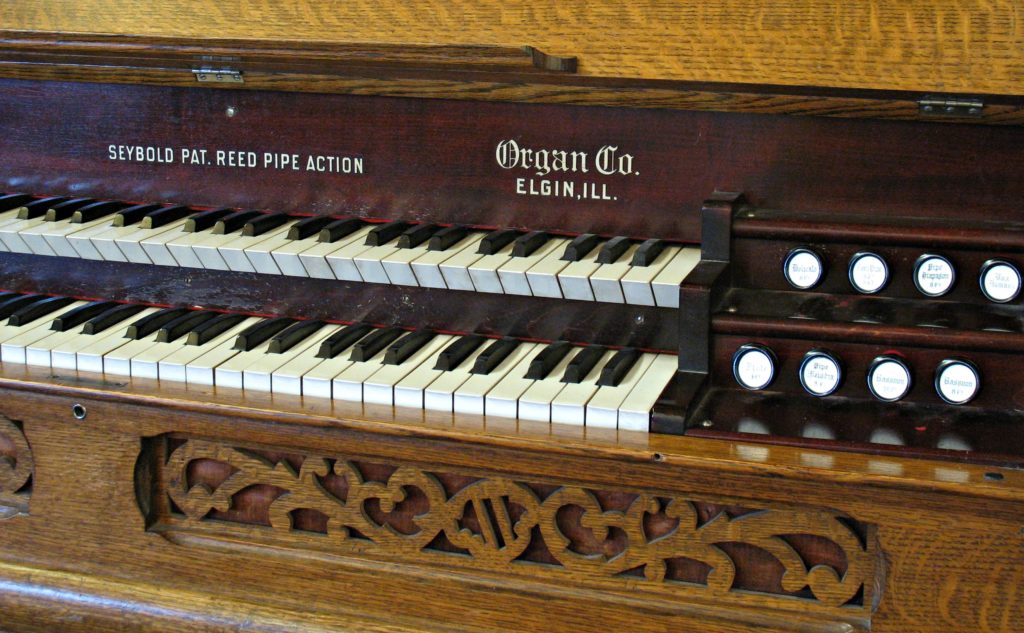 This team comprises of many members who choose to engage in the ministries of reading the Scriptures, assisting the priest with the administration of the bread and wine, creating bulletins, and providing sacred music. The talents of our organist show-cases our turn of the 19th century Seybold Reed Pump Organ at Sunday services and scheduled public concerts.